Visiting the Department
Admitted Students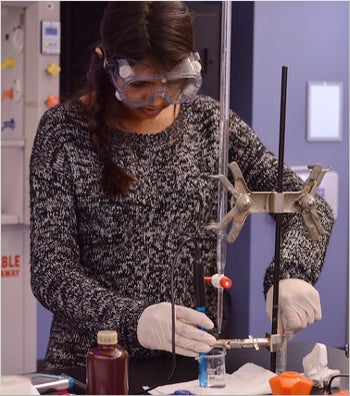 Students who are admitted to our Ph.D. program are invited to visit the Department of Chemistry for our annual Prospective Student Weekend. The weekend—typically scheduled in mid- to late March or early April—provides admitted students the opportunity to meet and interact formally and informally with faculty and current graduate students. Admitted students are given a tour of the department, the university, and the Washington, D.C. area. Details about the Prospective Student Weekend are provided to the student when he or she is offered admission.
If an admitted student is unable to visit during the Prospective Student Weekend, he or she should contact Tabi Lemlem, Graduate Admissions Officer, for information on arranging a visit for another time.
Before Admission
The Department welcomes formal visits from prospective applicants prior to admission. If you are interested in visiting the department, please contact Tabi Lemlem, Graduate Admissions Officer, at least two weeks before your suggested visit so as to maximize your exposure to faculty and graduate students.