Past Outreach Events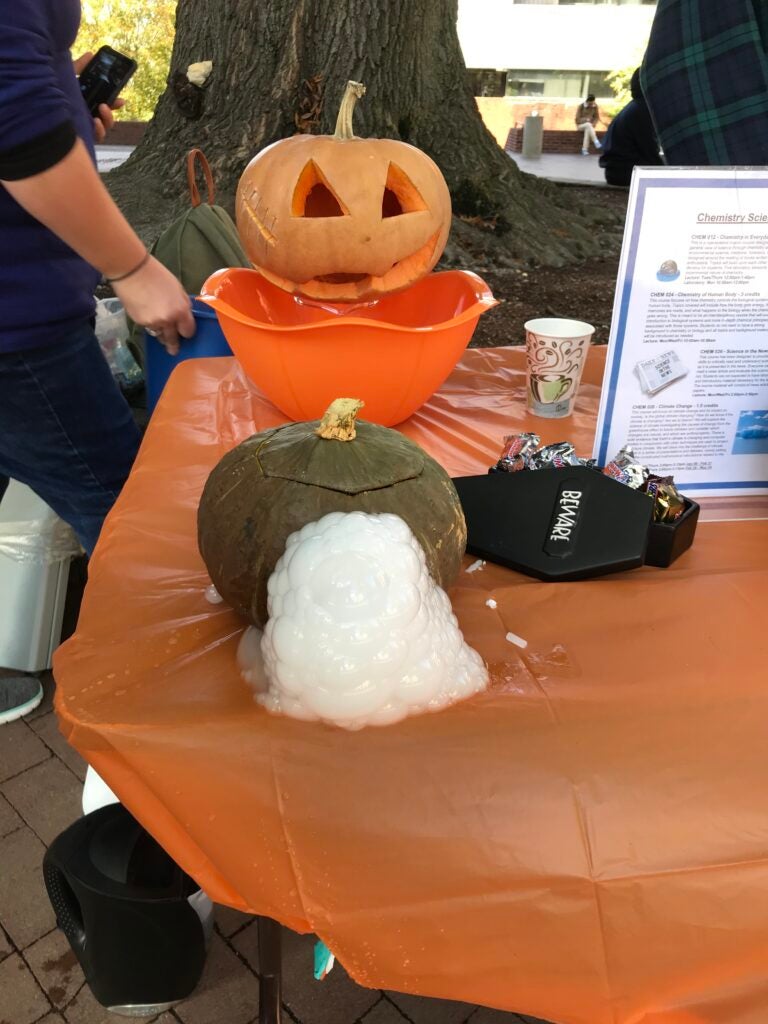 Demonstrations for the campus community in Red Square. This specific event was for Halloween Chemistry Demos and gave out information about spring chemistry courses. Graduate students developed and carried out demonstrations.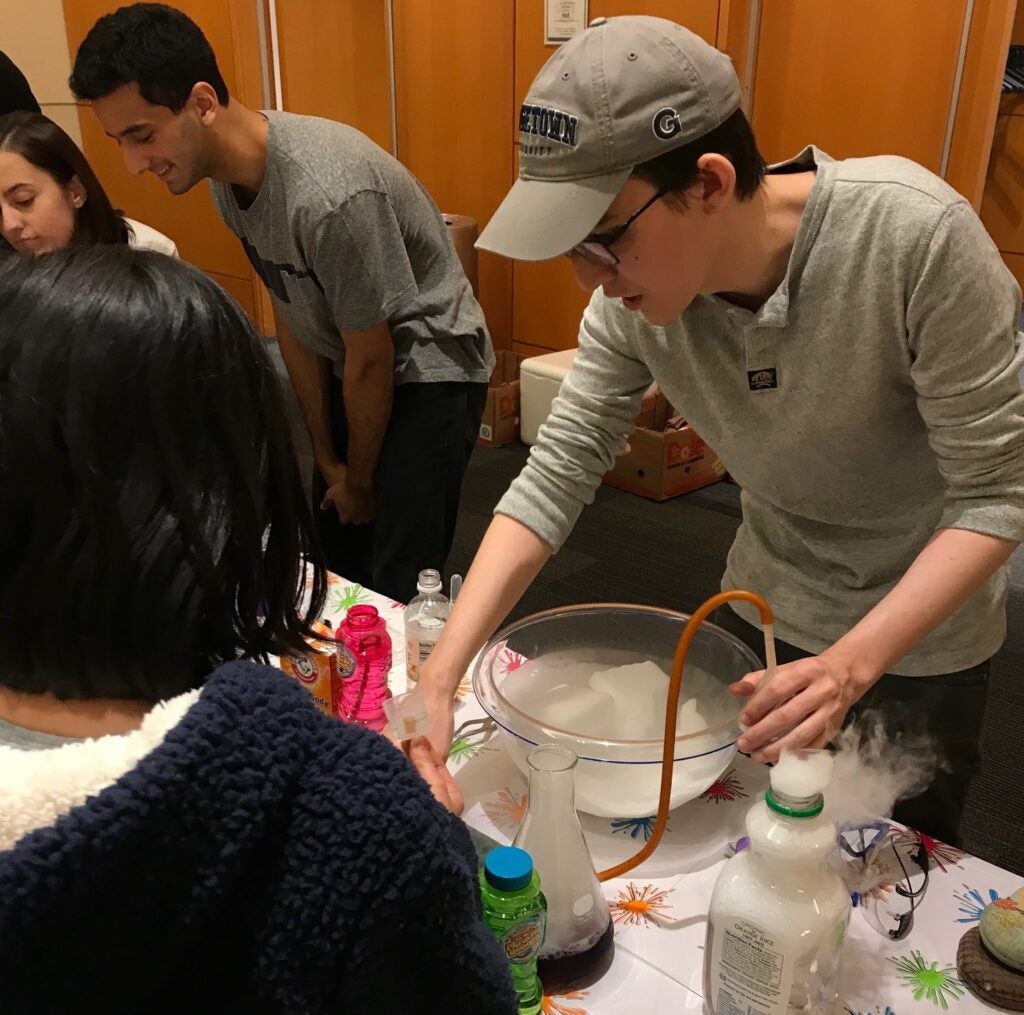 A Night of Science is a special event that takes place at the Patent Office in Alexandria, VA led by Dr. Diana Glick.  This event involves hands on activities and information about STEM related careers.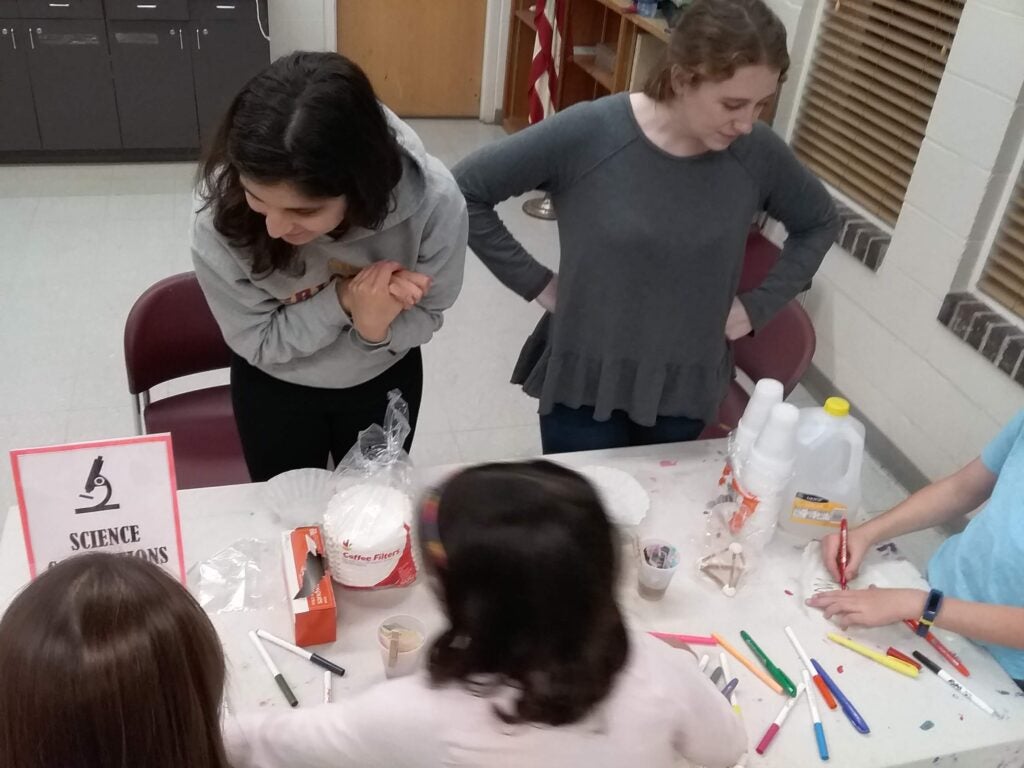 Jane Lawton Community center in Chevy Chase, MD. Evening program for middle school students that has dancing, food, sports, crafts, and hands on science. Past activities have included chromatography butterflies, molecule building with pretzels and marshmallows, and dry ice bubbles.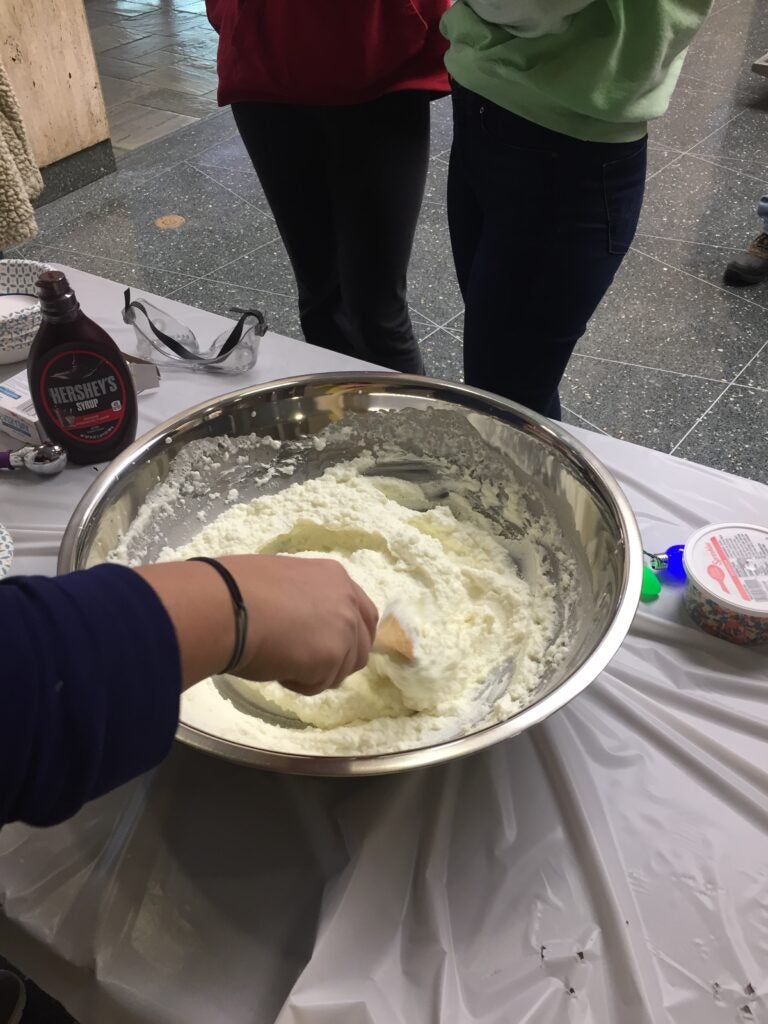 Graduate students made liquid nitrogen ice cream in Reiss lobby to celebrate a successful finals week or to recharge for that last exam!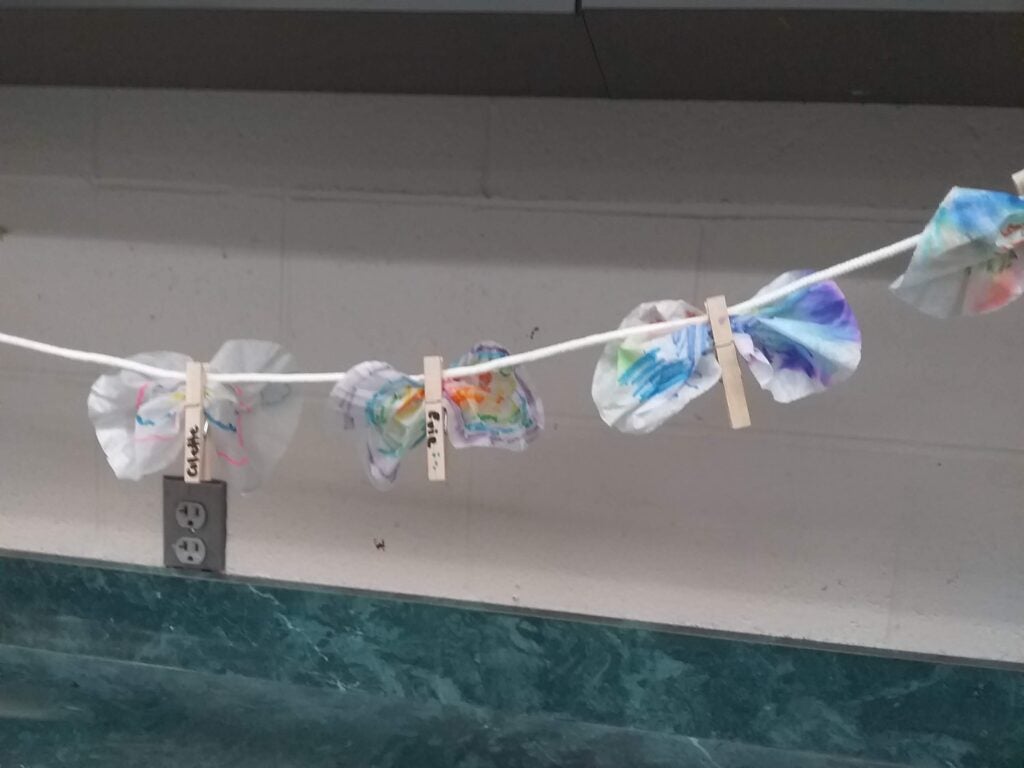 Collaborations with the Maker Hub as part of their de-stress days during finals week. Students joined the chemistry department to make art with science by painting with dry ice and using chromatography.