Diversity Statement
The Department of Chemistry at Georgetown University is committed to creating and sustaining an inclusive environment for all students, faculty and staff. As a community, we seek to advance academic excellence in scholarship and teaching through diversity. Guided by the spirit of Georgetown's cura personalis we aim to foster a sense of shared experience and common purpose, along with a collective responsibility for each other's well-being and that of the department as a whole. We seek to actively promote and champion a broader diversity through recruitment and retention. The Department of Chemistry is part of a globally interconnected network of scientists and educators, and we believe that cultivating diversity and collegiality are key to the success of all members of our department. We respect and welcome members of all racial, religious, cultural, and socioeconomic backgrounds, and all sexual orientations, gender identities and disabilities.
Solidarity and Inclusion Statement.
We stand with our Black colleagues at Georgetown, in the STEM community, across America and worldwide. We join in solidarity against racism, injustice, and intolerance.
Who are we?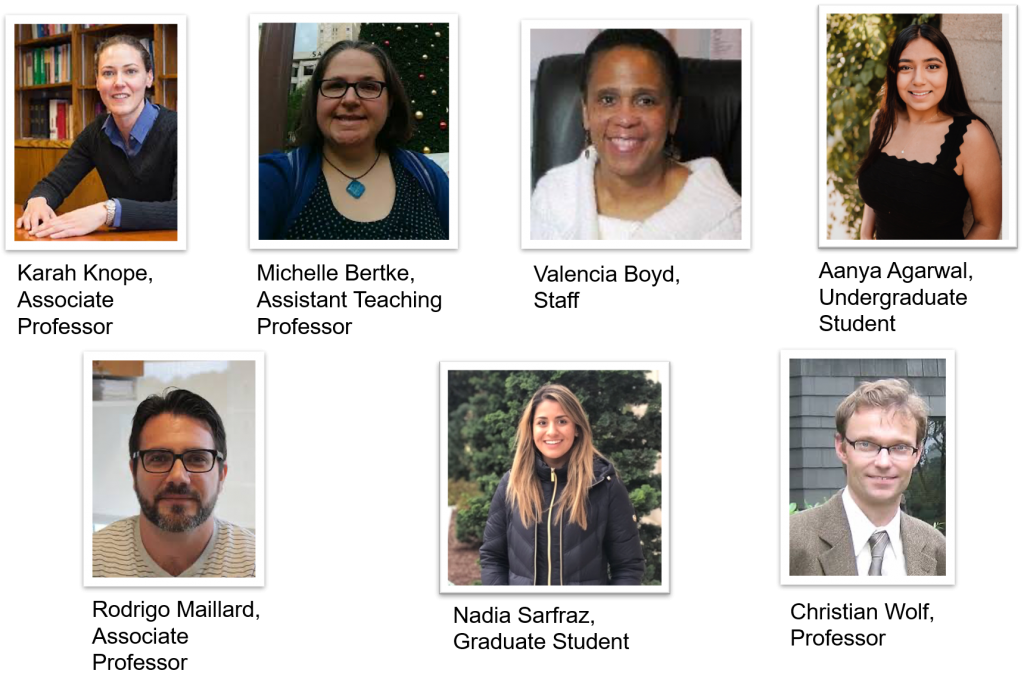 UPCOMING EVENTS
June 3, 2021: Discussion on Implicit Bias
Our goals are supported by campus efforts and others in the broader community.
Institutional Diversity, Equity, & Affirmative Action
Center for Multicultural Equity and Access
Lesbian, Gay, Bisexual, Transgender and Questioning (LGBTQ) Resource Center
Interested in learning more or becoming involved? Please contact us at guchemdei@georgetown.edu or email Karah Knope (DEI Chair; kek44@georgetown.edu). You may also submit questions, comments, and/or concerns anonymously here.