Outreach
Members of the Georgetown Chemistry department work together to make a difference in the surrounding community through outreach events. Students, faculty, and staff are encouraged to share their science expertise with surrounding K-12 schools through a variety of programs throughout the academic year. While the COVID pandemic might have slowed the current efforts, the group is constantly looking for additional opportunities.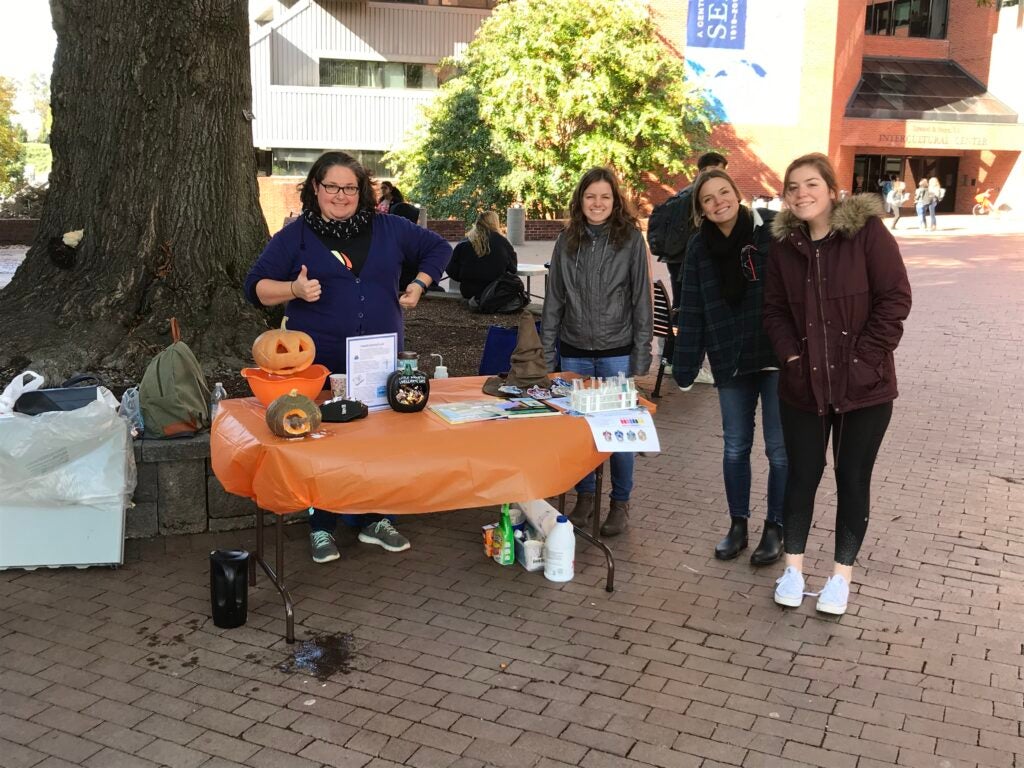 The outreach group also works to build community within the chemistry department through informal get togethers such as Coffee and Conversation and by publishing the Hoya Chimica newsletter.
Interested in more information or how you can get involved? Reach out to Dr. Michelle Bertke – mmb341@georgetown.edu.
Upcoming events: