Diaper Polymer Discovery!
Posted in Announcements News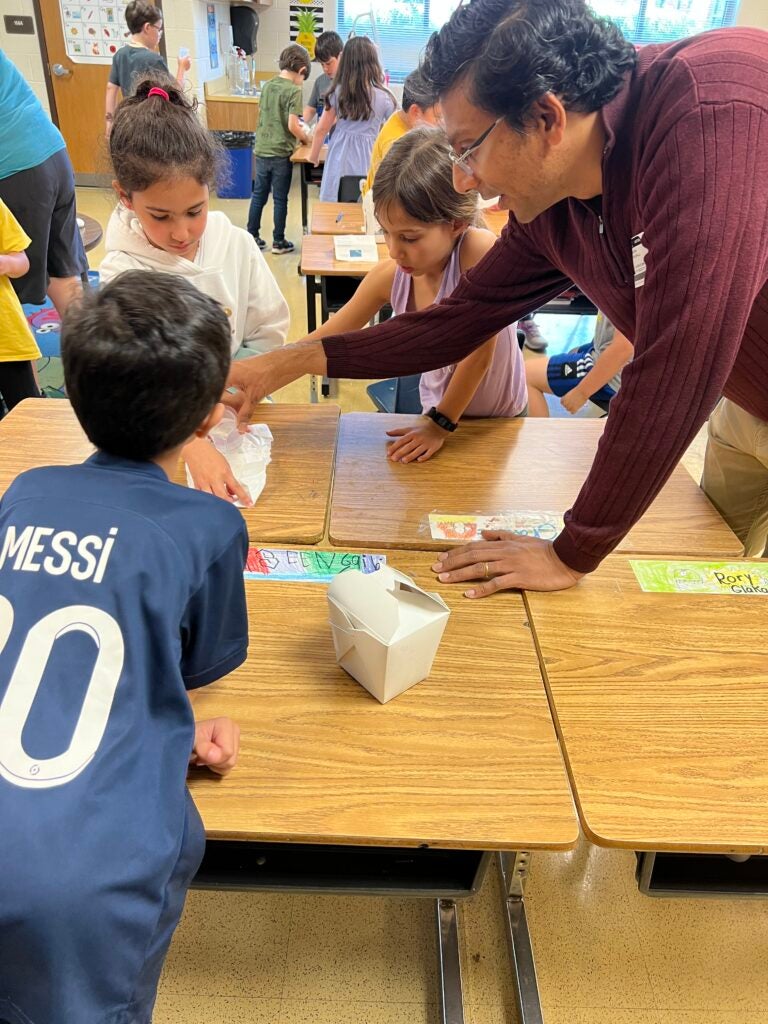 On Wednesday May 17th, members of the Georgetown Chemistry Department traveled to the Franklin Sherman Elementary School to share some hands on Science with the first grade class. Dr. Nag Gavvalapalli shared information about polymer science with students. Amy, a graduate student from the Gavvalapalli lab along with Dr. Michelle Bertke also helped to lead students through a hands on activity exploring the super absorbent material inside of diapers. The experiment ended with students testing how much water a baby diaper could hold. Thank you to our community for sharing the fun of science with these young students!