Committee Members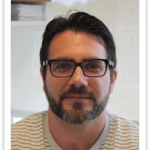 Rodrigo Maillard
I was born and raised in Lima, Peru, where I majored in Biology from Universidad Peruana Cayetano Heredia (2002). Then I obtained a PhD in Biophysical Chemistry from the University of Texas Medical Branch, Galveston (2007) which was followed by a postdoc in Single Molecule Biophysics at the University of California, Berkeley (2013). In 2014, I joined the Georgetown community, where my lab studies protein folding, dynamics, and allostery (www.maillardlab.org (new window)). I aspire to promote an environment where all group members are and feel valued through open communication of diverse ideas, recognition of each other's contributions, and by providing feedback to become not only better scientists but better persons.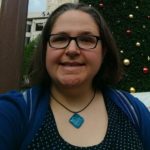 Michelle Bertke
I am a teaching professor in the department teaching non-science majors chemistry classes. I have a background in zoology, biochemistry, and biology education research. This background experience and the current classes I teach give me a wonderful opportunity to explore a large amount of science topics that interest me. It also gives me the opportunity to interact with students from many different majors and share my love for science with those students who might not consider themselves science people. I am also the outreach coordinator for the chemistry department and work with students to share science with the community. Through all my work, I strive to help people understand how science fits into the world and make it more understandable for all. I believe that there is a place for every person in the science community and work to make sure everyone can find their place.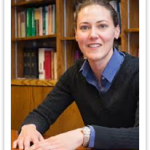 Karah Knope
I am an Associate Professor in the chemistry department. I am an inorganic chemist and naturally think the best chemistry is that which involves metals – the heavier, the better. I am a former Midwesterner, having grown up in Michigan. I received my B.A. in chemistry from a small liberal arts college just outside of Chicago (Lake Forest College) and my Ph.D. from George Washington University. As a first-generation college graduate, and mom, I am both personally and professionally dedicated to expanding access to STEM. I am committed to fostering a diverse, equitable, and inclusive community that is guided by the values of Georgetown's cura personalis, and takes into consideration the whole person.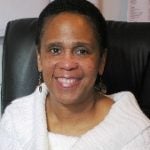 Valencia Boyd
I am the Chemistry Department Administrative Officer. I've been with Georgetown University since 2015. I'm a native Washingtonian with a professional background in Software Quality Assurance Testing, Software Configuration Management, and Physician's Office Management. My faith and family are my priorities. I enjoy the company of close friends and family, a cool summer breeze, the sound of the ocean, and an awesome playlist. I'm energized by connecting and caring so, my role as a department resource brings what I do for the University and who I am full circle.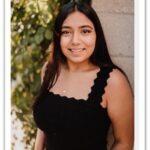 Aanya Agarwal
Hello! My name is Aanya, and I'm the Diversity, Equity, and Inclusion Chair for Chemistry Club this year! I'm a sophomore in the College majoring in Biology of Global Health and minoring in Chemistry and Philosophy and Bioethics. I'm from Omaha, Nebraska but I'm super excited to finally be in person here at Georgetown! I do research in the Mirabal-Beltran lab, where we study maternal healthcare knowledge in Wards 1 and 5 right here in D.C. I'm passionate about making STEM accessible to everyone, and I look forward to the work the DEI committee has planned for the year!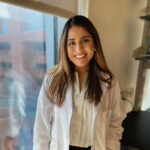 Nadia Sarfraz
I am a PhD student in the Chemistry Department. My research focuses on fluorescent tool development for RNA probing and dynamics studies. I also serve as the director of Alumni relations for Georgetown Graduate Student Government (GradGov), the vice-president of the Georgetown Graduate Student Consulting Club (GGCC), the co-president of Women in Chemistry (WoChem), a volunteer analyst for Phelan-Mcdermid Syndrome (PMS) in conjugation with Harvard Medical School and Patient Centered Outcome Research group (PCORI), and serve as a the founder and chair of The Us Foundation (TUF), a nonprofit group based in Zimbabwe that aims to support youth facing homelessness. I am an avid advocate for human rights and STEM policy, working on multiple collaboration efforts to bridge the siloed spheres of policy, law and science globally. My career goals lay at the intersection of my passions and interests, as I hope to continue to be an active leader and member of the greater world. I pride myself on being a good colleague, friend, sister, daughter, dog-aunt, and outdoor enthusiast, ensuring I enjoy the small and simple things in life.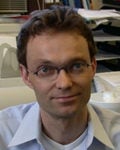 Christian Wolf
I am a researcher, inventor, teacher, advisor, mentor and entrepreneur. Before joining the faculty in the Chemistry Department, I worked in R&D at a major pharmaceutical company. My research at Georgetown is multifaceted and comprises synthetic methodology development, in particular asymmetric catalysis, environmentally benign procedures and C-F bond functionalization, stereochemistry, chiral compound analysis, optical sensing, and drug discovery/medicinal chemistry. During my industrial and academic career, I have seen how diversity and equality in a multicultural, open-minded research environment enhances creativity, innovation, productivity and fun. This is also true in the classroom, in fact, I feel that research and teaching go hand-in-hand and are truly inseparable. What I enjoy the most at GU are the daily interactions with students and colleagues who share my passion about making scientific discoveries that generate impact and solve problems. No matter if it is in the research lab or in the lecture hall, we all can only benefit from promoting DEI matters. I am committed to strengthening our community by making it more diverse, respectful, supportive and inclusive.